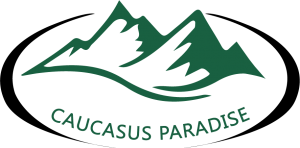 "Caucasus Paradise" is one of the leading companies in Georgia.
We offer air tickets anywhere in the world, in any direction and optimization at the expense of flight. One of the main principles of the company's activities is:
1. Reliability and professionalism of our staff.
2. Orientation to users' request
3. Individual approach to each customer
4. Stability of service quality.

We work at direct prices of airlines and tour operators. selection of airplanes or tour for free. managers will select the most optimal tarifs for your holiday and offer your option to choose. Managers who regularly raise their qualifications in the limits of transport and we will do our best to make your dream come true.
Collective Agency "Caucasus Paradise"